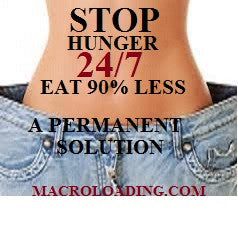 Bio-Curb Hydrogel
Bio-Curb Never Hungry 24/7 - EAT LESS - One Month Kit (340 grams)
Regular price
$ 45.95
Sale price
$ 35.00
---
==> 

FDA SAFE

 <==
Zero Calorie Bio-Curb Is Used As A Dietary Aid To Stop Hunger And Cure (OFA) Over-expressed Food Addiction the root cause of obesity!

You Never Feel Hungry 24/7
MACROLOADING WORKS IN THIRTY MINUTES TO TRIGGER THE FULLNESS FEELING AND YOUR INSTINCTUAL  

STOP 

EATING RESPONSE! 
FOOD WILL NOT BIND TO BIO-CURB AND WILL CURE CONSTIPATION FOR NORMAL REGULAR BOWEL MOVEMENTS!
(Bio-Curb only absorbs water to become 99.9% water hydrogel)
 The Macroloading Method Solves Hunger 24/7 - Lose The Maximum Amount Of Weight Safely In The Fastest Way Possible.
(REAL PEOPLE REAL RESULTS)